SAIPHAI PROJECT HISTORY (OCTOBER, 2013)
Water Tank, Septic Tank, Toilet Block Foundation and 2nd Floor Rough Openings for Windows/Doors Completed.
Northern half of building, showing plastering done on steps, eaves, etc.; tuckpointing done on brick walls, Leaning against the exterior classroom walls at deep right are the wooden planks to be fabricated into doors. Just to the left of that are the galvanized iron (G.I.) pipe that is to be the railings for the stairs and upper veranda. On the 2nd floor, you can see the rough openings for the windows/doors to be set into. (Small water tank in front of stairs will be removed after construction complete.)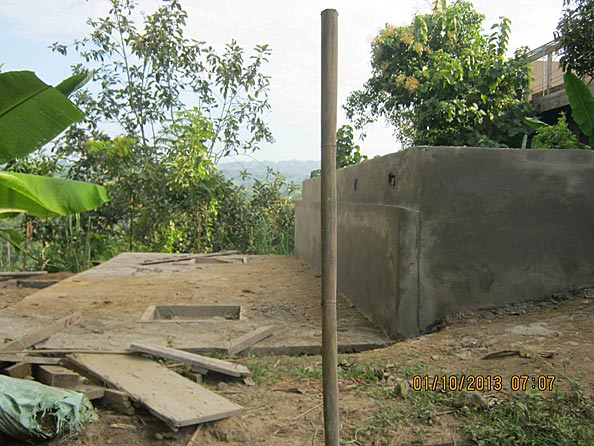 Water tank, and septic tank. (Water tank is above ground, septic below, so shouldn't be any seepage issues).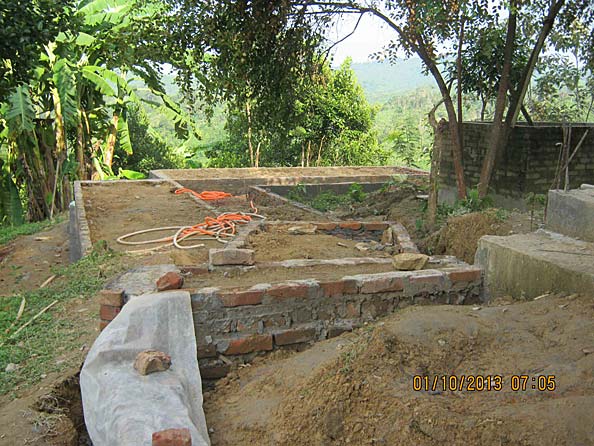 Foundation of Toilet Block at northeast corner of building.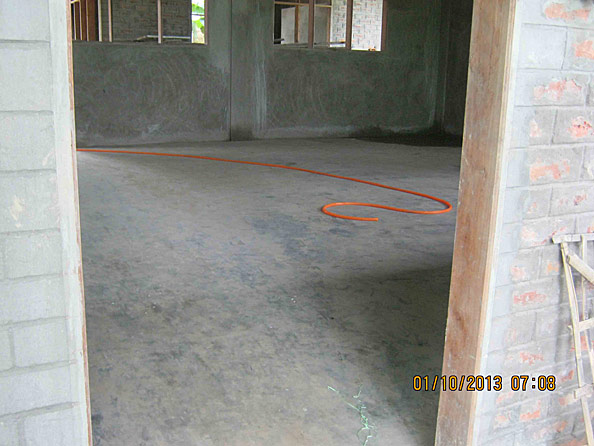 Cement floor completed on ground floor classroom.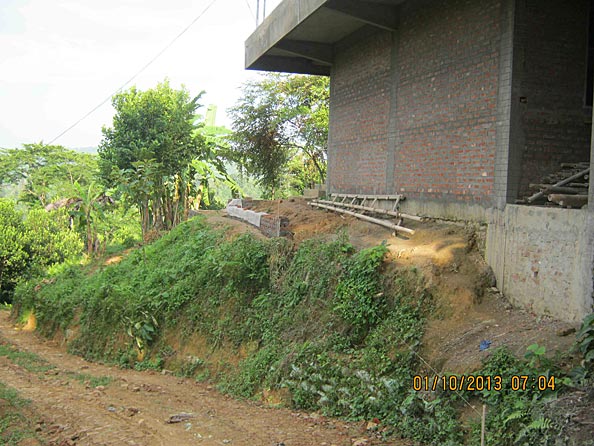 Starting the foundation for sidewalk to toilet block (deep center), which will adjoin to hallway at right edge.
We are looking forward to the next update which will show the roofing sheets on.