SAIPHAI PROJECT HISTORY (JULY, 2013)
The Trusses, Doors, Windows & Stairs In Place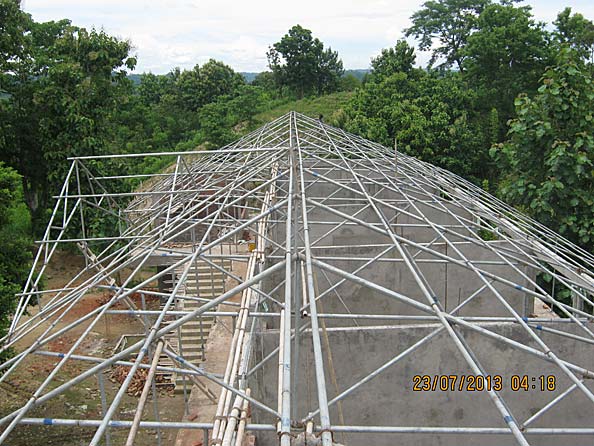 Roofing trusses, showing structure of front gable (this front gable, for some reason, caused us quite a bit of problem in getting properly measured, fabricated and installed)
Overhead view of 2nd floor, looking to the NNE. Can see work completed inside the classrooms (partition walls, plastering, window and door openings prepped.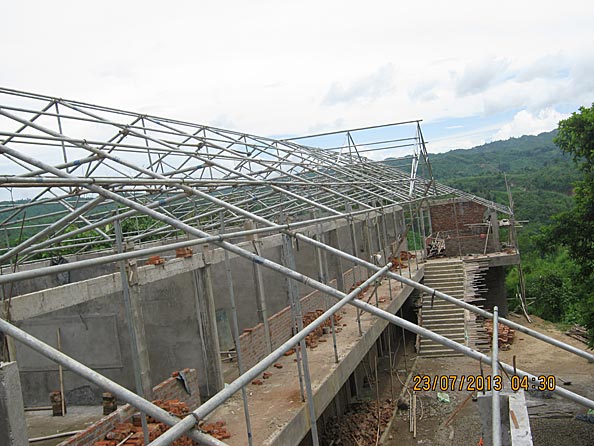 View to south, showing front gable truss structure.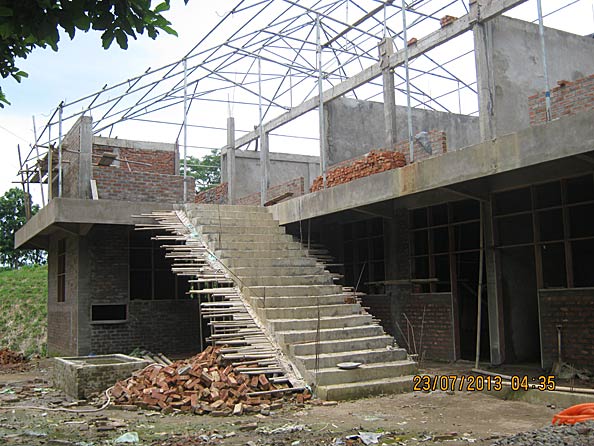 Left side (north) stairs, also showing ground floor, doors & windows in place; office on the left, with payment window; and 2nd floor partition walls -- bricks laid and walls plastered.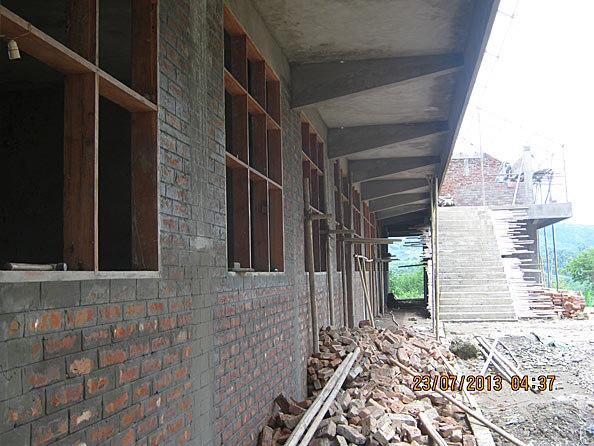 Ground floor -- windows and door frames set in place, and tuckpointed. Verandah and beams overhead with final plastering done.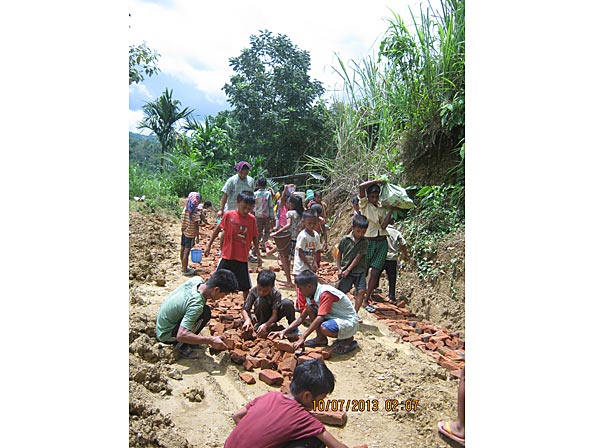 Saiphai children joining in the work on the new school, laying down broken bricks as a base in the approach road.