SAIPHAI PROJECT HISTORY (JAN, 2013)
Milestone Four Completed
Academic Building, 2nd Floor Up To Walls
The images below show that the posts on the 2nd floor are completed, and the iron-work for the beams was in process. Most of them should have been poured by this posting. Also, the room dividers on the ground floor are done, and the plastering is being done.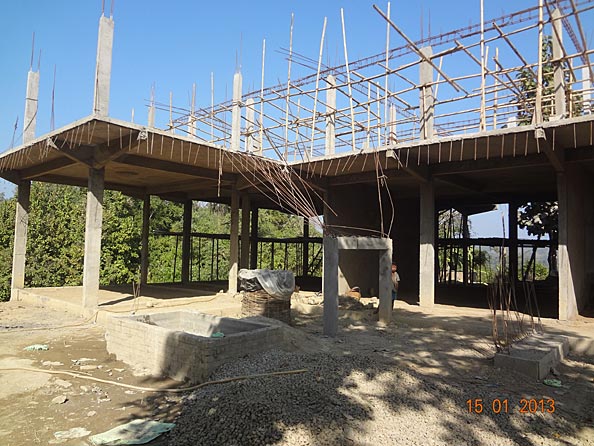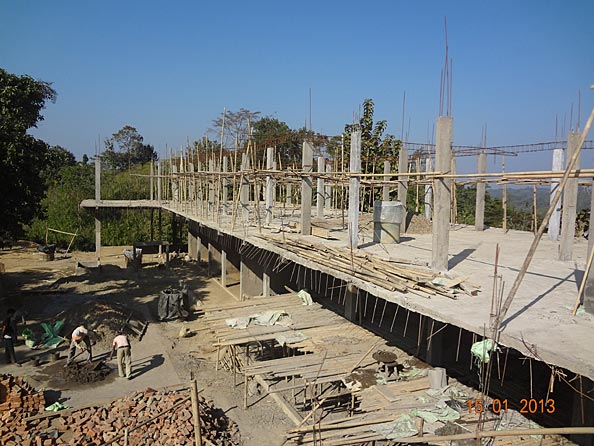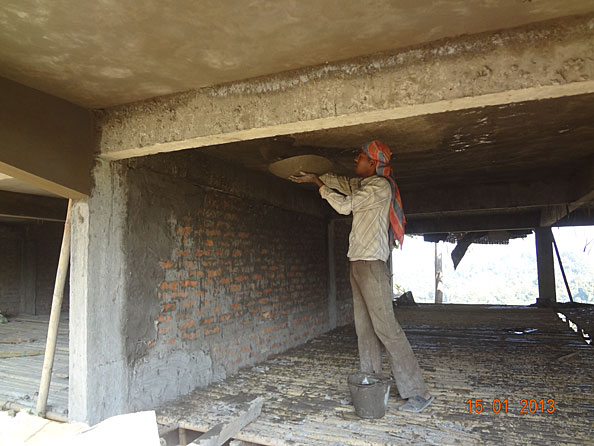 We're making the window & door frames now, so that we can set them in the front and back walls, as they do the masonry (brick) work. And, we've started the work on the roofing trusses, collecting materials and working out the details of the truss structure with the sub-contractor.
We're at a stage when there's not much significant progress visually, just brickwork and plastering. I'm told they've picked up the pace again now in the last few weeks.