SAIPHAI PROJECT HISTORY (JUNE, 2013)
The Trusses Are Up!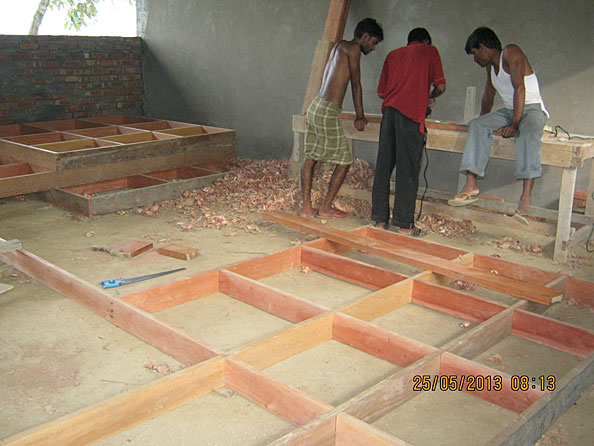 Window/door frames being fabricated on site.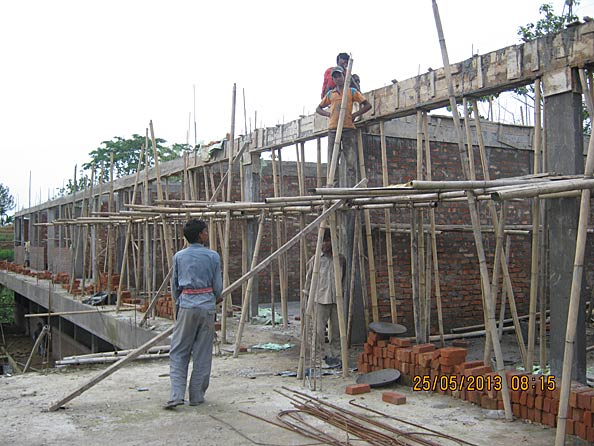 Beams on 2nd floor being poured.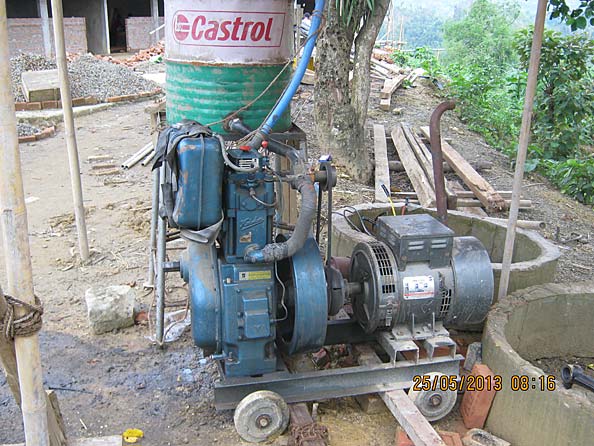 15 kilowatt (KVA) generator acquired for welding and other works.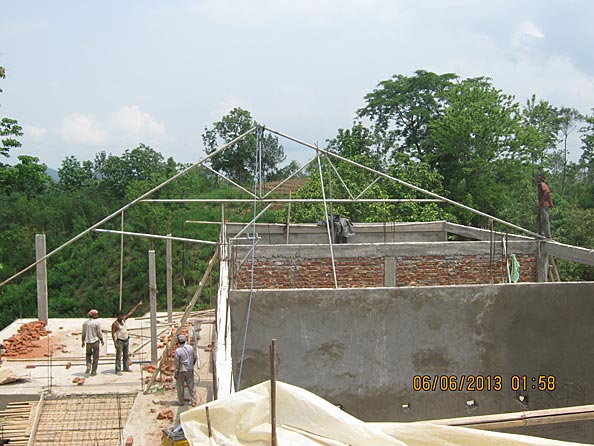 The first roofing truss is up!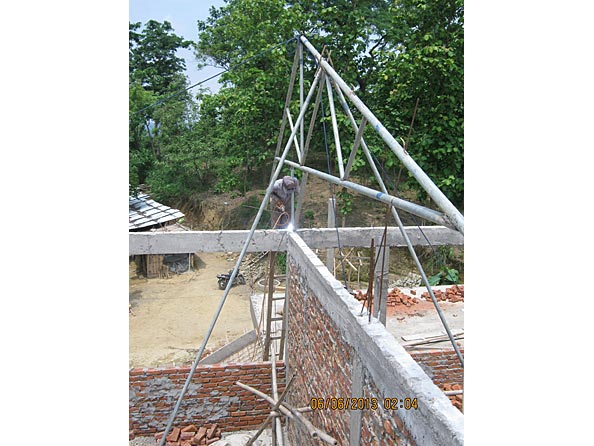 Roofing truss being welded into place.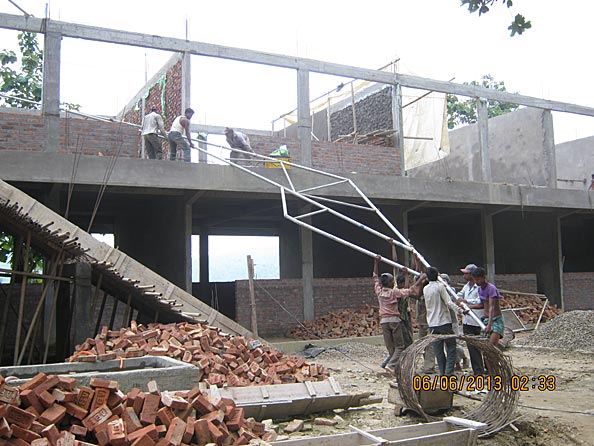 Next truss ready to go up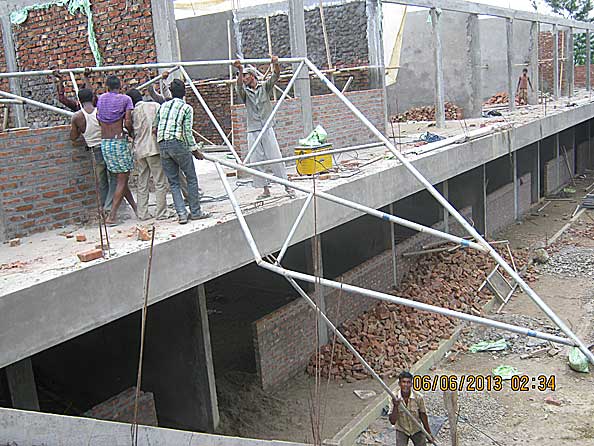 Truss being moved up. (A bit different than how Dean lifts his containers of servers onto the rooftop.)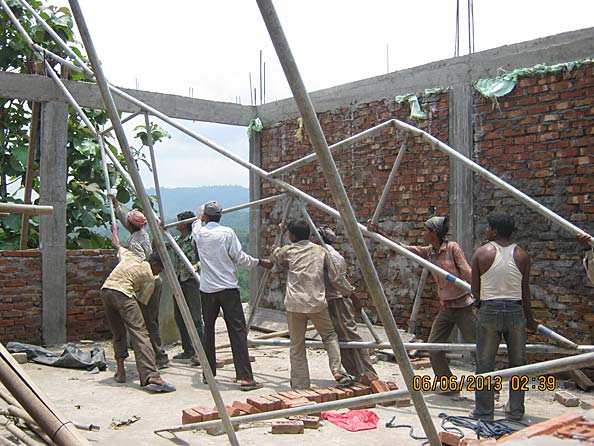 Truss being moved into place.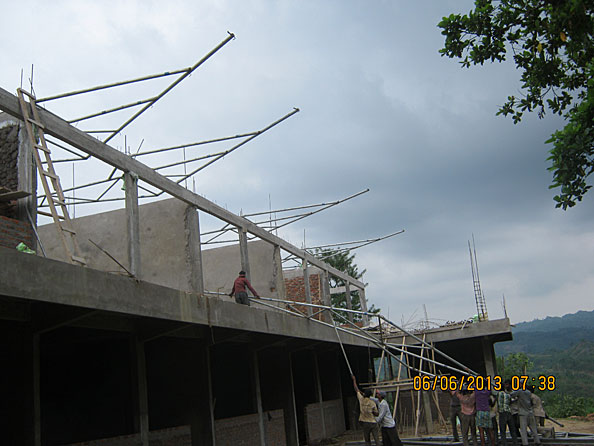 Getting our trusses lined up in a row.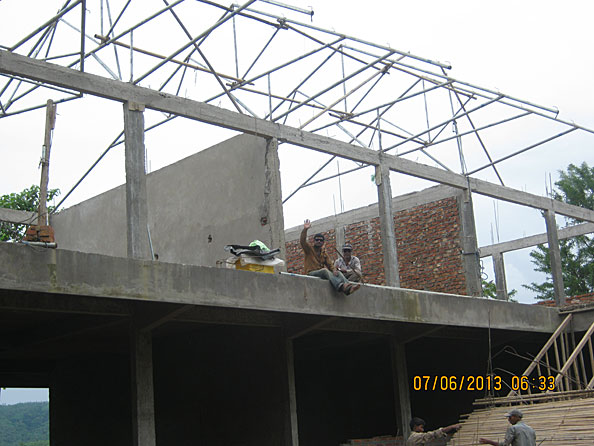 Happy sub-contractor, got his trusses up.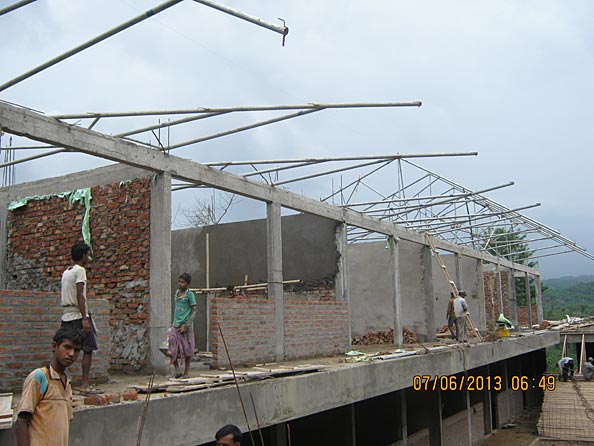 Trusses up, upper classroom walls being plastered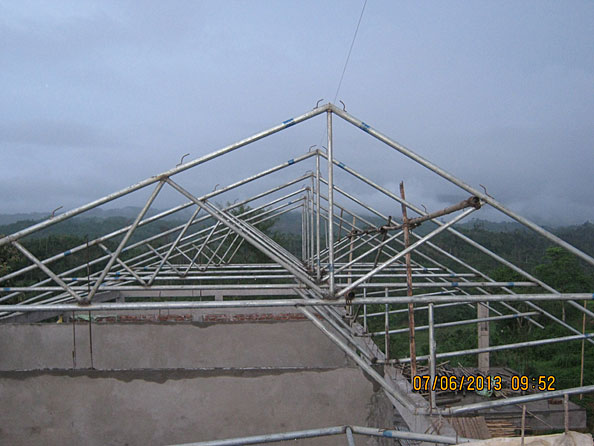 Truss-worthy :)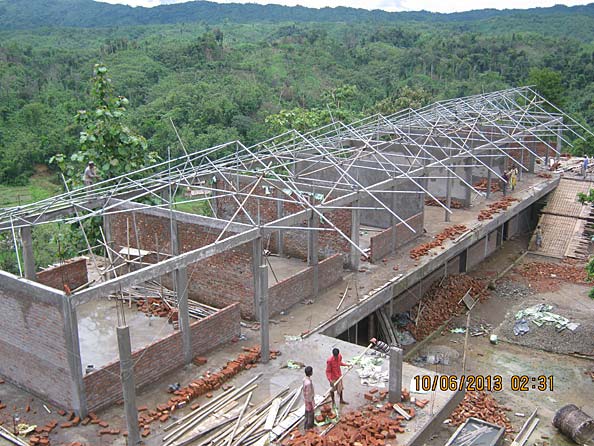 High angle shot from NW, showing trusses in place.)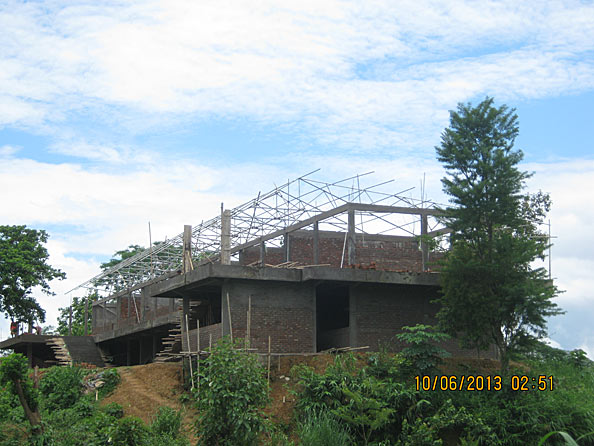 Low angle shot from SW (from across main road)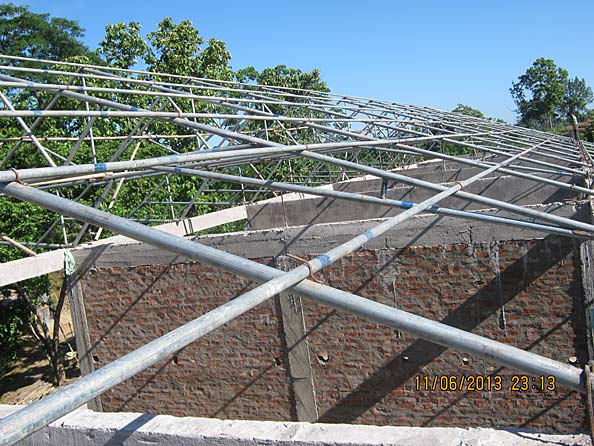 Purlins being positioned. Note worker in lower right corner for scale.