SAIPHAI PROJECT HISTORY (DEC, 2012)
December, 2012 Progress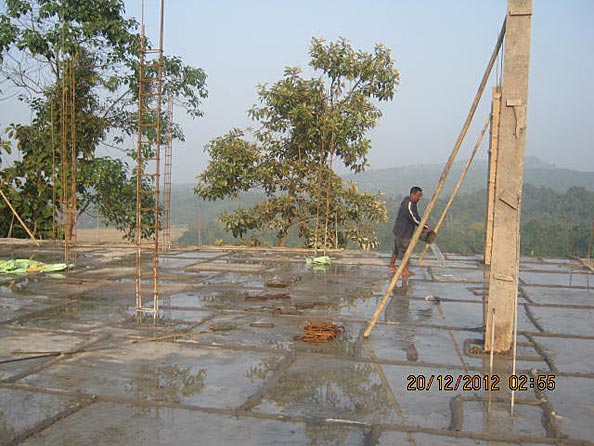 The Headmaster (and newlywed) John Milton getting into the act, pouring water for the curing of the recently poured slab.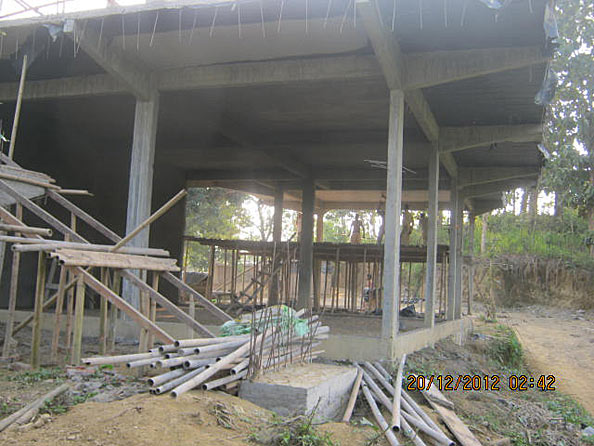 Angle looking up into the northern part of the building, showing the ceiling plaster done.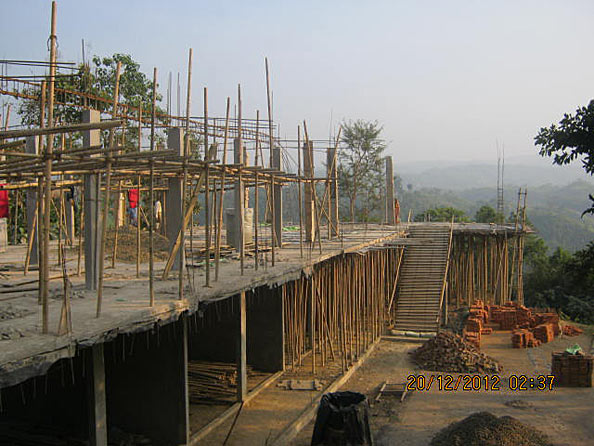 Angle looking south showing the southern part of the slab, recently poured.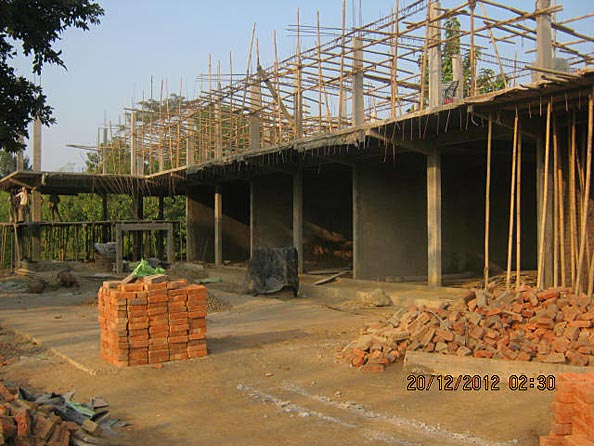 An angle looking north by northeast, showing the brick walls dividing the classrooms already laid, and plastered, too.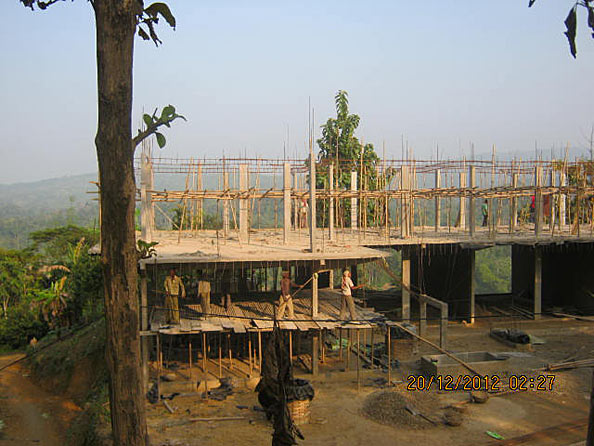 Work continues on two levels on the northern portion: Plastering work on the ground level, and posts and beams on the 2nd level.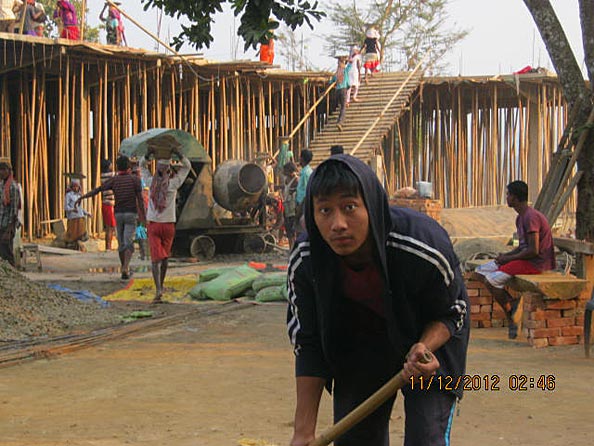 David's son Monrie joined the work during his school holiday. Slab work going on in the background.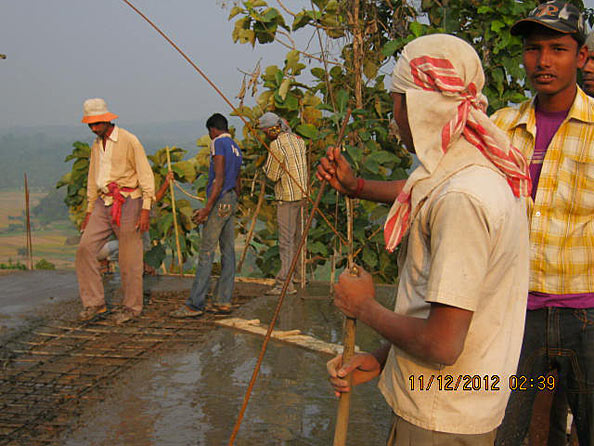 Slab work in progress.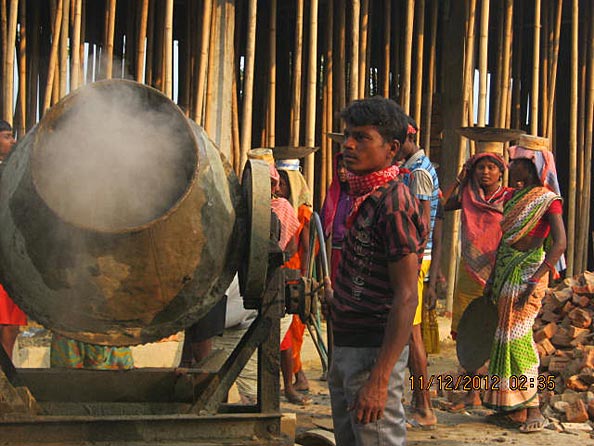 Cement mixer fired up, and smokin'! The balance of the slab was poured on December 11, 2012.