SAIPHAI SCHOOL INAUGURATION (APRIL, 2014)
The Just Let Me Learn Foundation was in awe and humbled at the inauguration April 21, 2014 as the village, the children and so many more honored Just Let Me Learn and all the people who donated funds to build the Saiphai School. The next day we were a part of the first day of school in the brand new building. Watch for many more pics and videos soon.
We arrived the day before the inauguration and couldn't wait to see the school BUT they wouldn't let us until just before the inauguration the next day.
Now we know why . . .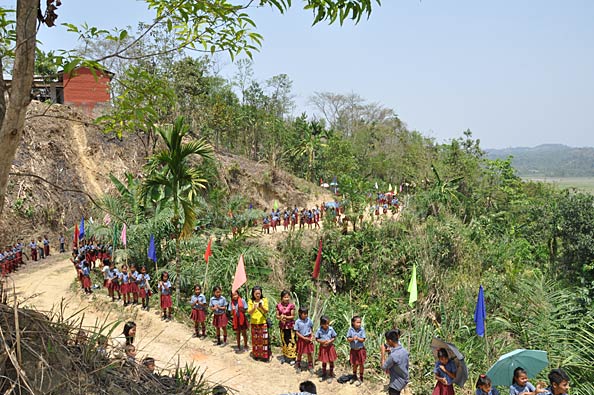 The children lined up along the road waiting to greet us. The school is in site above.
They built two platforms of bamboo poles and rope and placed Dean and I on seats on top. The teen boys of the village carried us up the long, steep, dirt road to the school. The temperature was 100+ degrees. Unbelievable!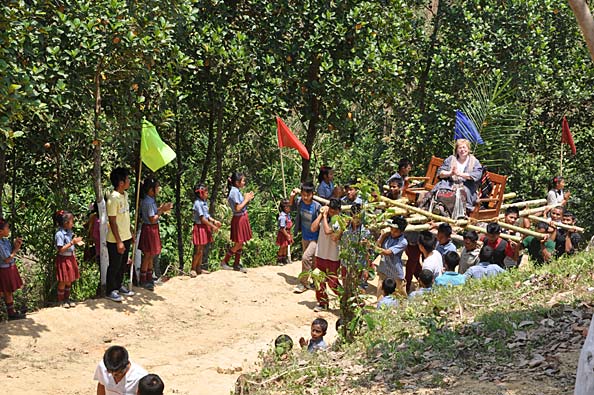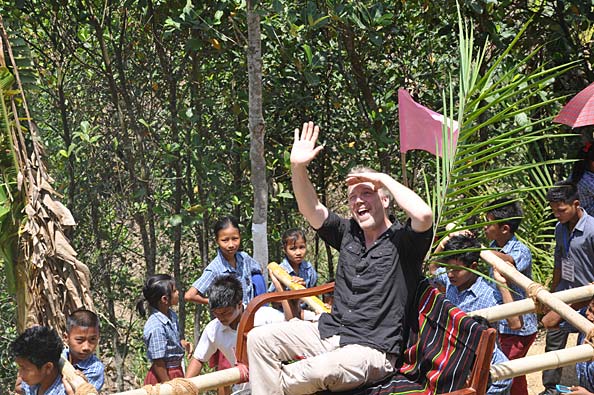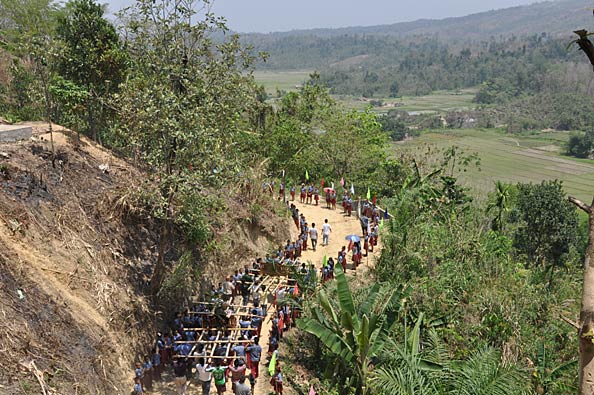 The completed gorgeous Saiphai School located on the top of the mountain, has become the beacon of hope for this village.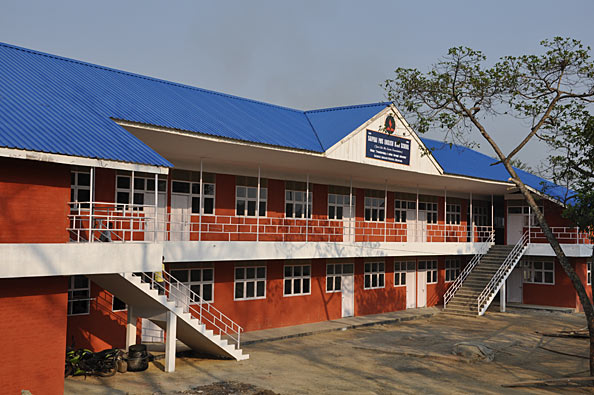 Much, much more to come of our trip to Saiphai . . .