SAIPHAI PROJECT HISTORY (FEB, 2013)
2nd Floor Progress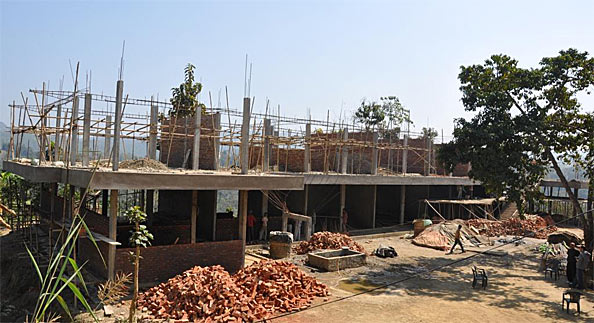 From the NW showing the whole school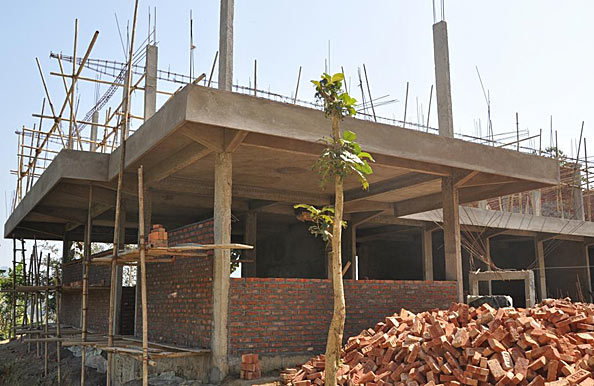 The North Wing, showing the Headmaster's office-to-be.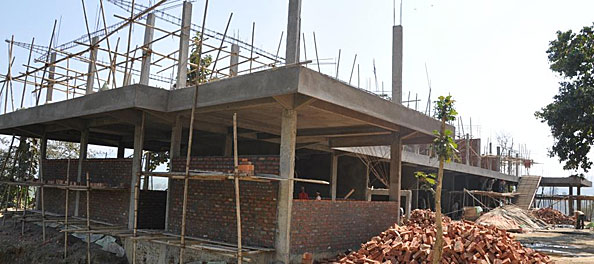 N x NW showing North Wall (area just below this will need a retaining wall)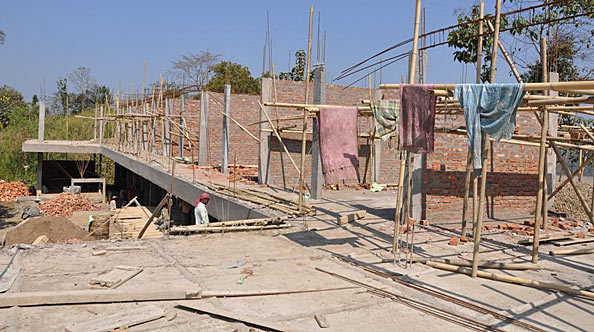 Wide shot of 2nd floor showing room partitions nearly done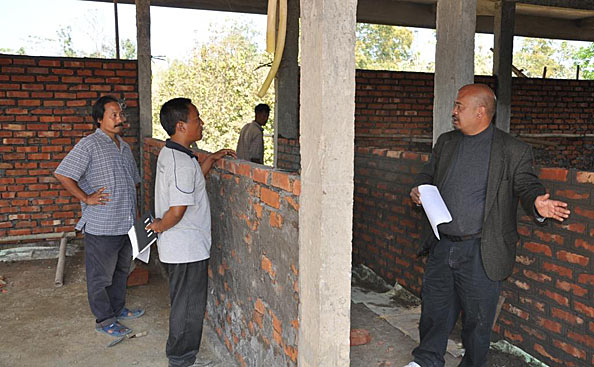 L to R: David (Construction Supervisor), John Milton Pulamte (Headmaster), and John L. Pudaite (Sr. V.P.) discussing finer points of student traffic flow near office/classroom/stairway juncture.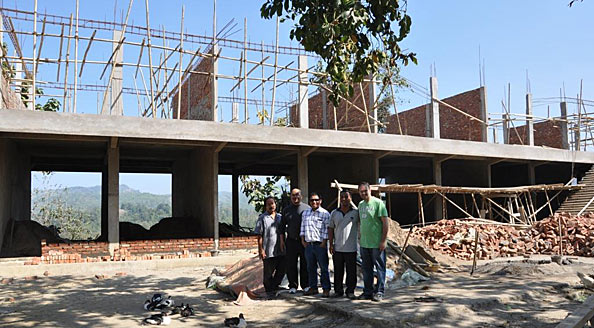 We're a bit delayed due to delays in the supply of the galvanized iron (G.I.) pipe that we're using for the roofing structure (trusses). We've gotten 85% of it delivered to a point near Silchar, but the supplier has not delivered the last 15%, and we'd planned/hoped to move it by truck in one shot. As it's an item in high demand, and low supply, a truck loaded with G.I. pipe gets a lot of scrutiny at every police check gate and border crossing, even with all the proper documentation, so we'd really wanted to go through that once, and not 2 times. Anyway, I've told them that they should just deliver to Saiphai what's been received this week, and get the work rolling, and then deliver the rest whenever we get it.
As far as the new opening date of the school, John is not quite sure what to project at this point. It will take about a month for the roofing trusses to be fabricated (cut and welded) on site, and then another couple weeks for the roofing sheets. Meanwhile, most of the other work inside should be finished. So, it could be early June . . . ?